2.590€
plus VAT (4% with disability card )
Control with joystick
  Inspired by the successful electric wheelchair Zinger Classic, the intuitive joystick control is added to the innovative folding system and the ultra-light design.
Discover the world's lightest electric wheelchair with joystick.
Easy to fold, it accompanies you in the car, in the subway, on the plane or on the ship.
Its stability is extraordinary, and it also has an electromagnetic brake:
When the joystick is released, the chair automatically stops, even on hills.
The Joytec battery is very easy to remove and is approved for transport in the airplane.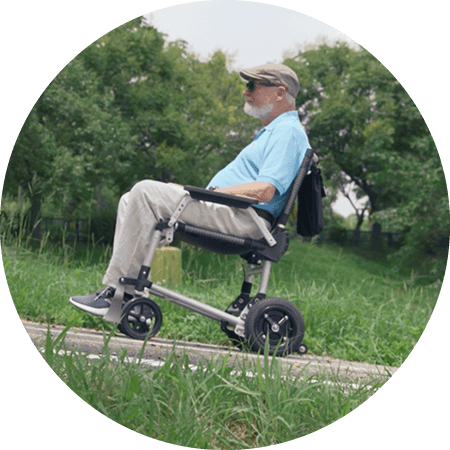 Gradients are no problem...